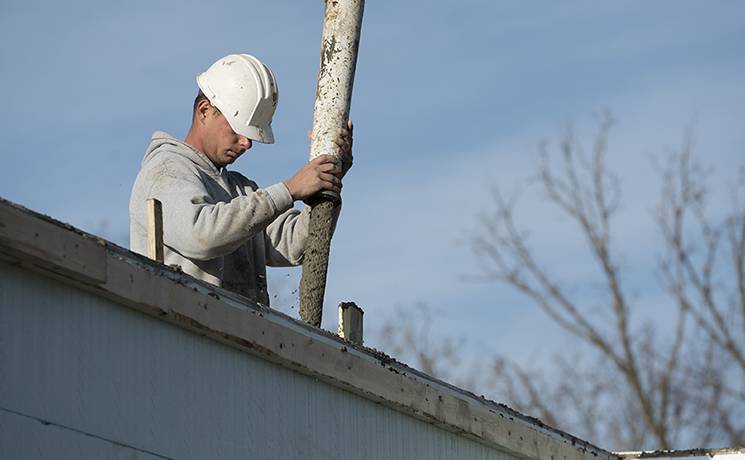 BARDPRO Wall
What is BARDPro Wall?
BARDPro Wall is a special mix designed to improve your form finish and reduce shrinkage in order to deliver superior performance throughout the lifespan of the concrete.
How can BARDPro Wall be used?
BARDPRO Wall is designed to hold a 6" slump on wall applications and ensures yield after placement. We closely monitor BARDPro mixtures for conformation to strength and yield.
What makes BARDPro Wall different?
This mix provides labor savings and a superior end product. Strength and durability combined with ease of placement and consolidation is a win-win and another step forward in building efficiently with structural concrete.
DOWNLOADS
As part of our ongoing effort to be the Employer Of Choice. BARD Materials has partnered with Gallup, a worldwide leader in Employee Engagement. We choose Gallup because we believe their Q12 Survey best aligns with our Purpose and provides the Information necessary to drive Employee Engagement Across Every Level of the Company. We are proud to have ranked above 34% of Worldwide Survey Participants in 2019. BARD Materials is committed to achieving the highest levels of Employee Engagement to continue ranking as a top workplace.
CONCRETE CALCULATOR
AGGREGATE CALCULATOR
CONCRETE
CALCULATOR
AGGREGATE
CALCULATOR