OUR CORE PURPOSE
Transforming Materials Responsibly to Build Better Lives, Communities, and Country.
Joe Maluchnik

MATERIAL DELIVERY PROFESSIONAL
Bruce Beyer

MATERIAL DELIVERY PROFESSIONAL
Continuous Training
Higher Value
As a company guided by our values, we challenge ourselves to continually learn, grow, and improve in all that we do. As a Material Delivery Professional, you are the face of BARD and we want to set you up for success. We invest in YOU through training opportunities and our continuous learning program.
Robust Benefits Package
Higher Growth
Our people are the key to BARD Materials' success. Our company has grown a lot since 1946, and we're proud of the ways that our team has grown in tandem. Along with career advancement opportunities, BARD offers competitive wages and industry-leading benefits, including:
Profit-Sharing
Heath Insurance
Dental Insurance
Life Insurance
Short Term Disability Insurance
Flex Spending Plan
Health Reimbursement Accounts
401(k)
Wellness
Vacation
Holidays
Sick Pay
Employee Assistance Program
Tuition Assistance
Uniform Allowance
BUILD BETTER, BE BETTER
Higher opportunity
Opportunity awaits you at BARD Materials! As a Material Delivery Professional, you will be at the forefront of an industry expected to experience exponential growth in the coming decade. You'll be part of a team committed to building lives, communities, and country, while being able to sleep in your own bed every night. You'll be part of a company that honors tradition and embraces innovation. At BARD, you can be part of something bigger... and something better.
What is a BARD Material Delivery Professional?
As a Material Delivery Professional, a wide variety of opportunities await. Join an industry projected to experience significant growth over the next decade where possibilities are endless. With BARD, you will be part of a team that builds the world we all live in with great pride, state-of-the-art equipment, and balance.
Take the First Step
Be Part of
Something Bigger
Work Directly
with Customers
Have Pride in the
Work You Do
Operate State-of-
the-art Equipment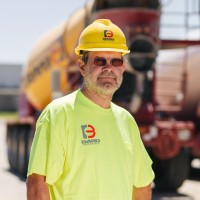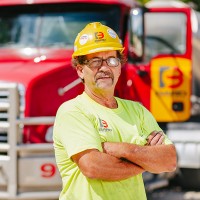 Apply now for a Bard MDP position.
Recognized as a top employer in the area, BARD has a proud history of long-term employment. As a growing and innovative company we are always looking for motivated and talented people.